Dr Mark Wenitong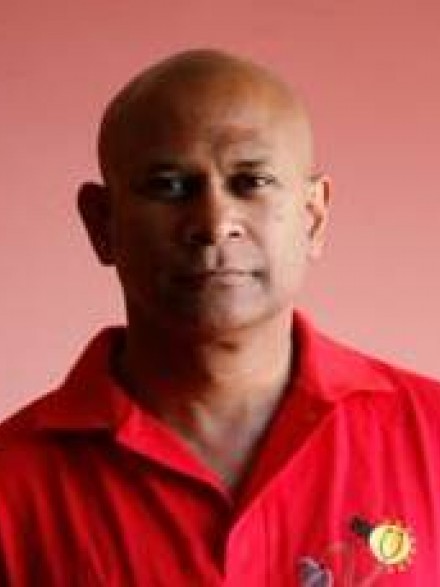 Mark is from the Kabi Kabi tribal group of South Queensland .
Mark brings extensive expertise and experience to the Council. Involved in both clinical and policy work throughout his career, he is currently the Aboriginal Public Health Medical Officer at Apunipima Cape York Health Council, where he is working on health reform across the Cape York Aboriginal communities. Mark has also previously been a Senior Medical Officer at Wuchopperen Health Services in Cairns, a Medical Advisor for the Office for Aboriginal and Torres Strait Islander Health (OATSIH) in Canberra, the acting CEO of the National Aboriginal Community Controlled Health Organisation (NACCHO), and has worked in community development with World Vision in Papunya, Northern Territory.
Mark is a past president and founder of the Australian Indigenous Doctors Association and sits on numerous councils and committees. Previously a member on the National Health Committee  of the National Health and Medical Research Council, he is Chair of Andrology Australia – Aboriginal and Torres Strait Islander Male Health Advisory Committee, board member of Central Australian Aboriginal Congress and the AITHM.
Mark is heavily involved in Aboriginal and Torres Strait Islander health workforce and has helped develop several national workforce documents and sat on the COAG Australian Health Workforce Advisory Council. He is also involved in several research projects, and has worked in prison health, refugee health in East Timor, as well as studying and working in Indigenous health internationally.
In recognition of his achievements, Mark received the 2011 AMA Presidents Award for Excellence in Healthcare, the Queensland Aboriginal and Torres Strait Islander Health Council Hall of Fame award in 2010 and was one of the chief investigators awarded the MJA best research journal article for 2012.
 
Source: https://www.qmhc.qld.gov.au/qmhdac/council-members/dr-mark-wenitong/